Tom's album PLAY>
Featuring Rick Hirsch, Red Young, Pete Wehner, Quintin Berry & many more great players.
Including guest performances by Lee Ritenour, Huey Lewis and Lauren Turner!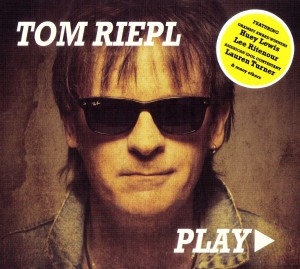 Deluxe edition w/Digipak & 24 page booklet!
It's groovy & funky! It's got Blues & Soul, some Rock'n'Roll…
Available at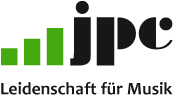 What people say about it …
Great music, so musical and so many cool styles, really great arrangements.
Congrats and excellent job on your CD!
Oneida James
Bass Player with Joe Cocker Band
Los Angeles, California
*
Honestly, this is the most refreshing "guitar" CD I've heard in a long, long time!
This ranks with anything I have in my collection as a "landmark" recording…
Richard Bauerle
Guitarist, MCA Recording Artist
Amherst, New York
*
Music proves Gulf Coast was inspiration for German guitarist Riepl
German guitarist Tom Riepl's new album, "Play" is a jazzy treat recorded mostly in a studio overlooking Dog River. It's also an international showcase for some Gulf Coast talent.
more …
Bay Weekend / Mobile, Alabama
CD Review (Lawrence F. Specker)
*
[GERMAN] Hört man die Musik von Tom Riepl, dann hat man ziemlich schnell das Gefühl, dass da einer genau das tut, was ihm so richtig Spaß macht
more …
Good Times
CD Review (tk)
*
Dear Tom, thanks so much for your wonderful CD … I think you guys did a brilliant job. It's really beautiful man! My song sounds incredible. I appreciate you respecting the nature of it and sticking to the vibe that we had created with Paul. Your guitar playing is astounding! I think Rick did a great job and found a way to really capture you and document your sound. Great songs. I'm glad electric guitar is not dead yet. It's people like you keeping it alive…
Peter Atanasoff
Paul Butterfield Band, Tito & Tarantula
Hollywood, California
*
Hi Tom, I've been enjoying your album … It's really terrific! Great playing, cool songs … Everything is well done … arranging, production, sound and also a very nice album package. Congratulations!
Best wishes,
Lee Ritenour
*
Congrats … CD sounds great, and you and Rick did a great job!
The whole thing has kind of a 'band' feel that we don't hear a lot nowadays, and is really refreshing …
Huey Lewis
*
Tom, I'm still speechless after listening to the new album, it is pure ear candy! The tones and arrangements are stellar and I have been passing my copy around to everyone I know here in Nashville, and guys are loving it … All the Best,
Andrew Ladner
Ladner Engineering
Bay St. Louis, Mississippi
*
PLAY> sounds crisp, clean and with guts. Great job. The horns are refreshing to hear. I will definitely play this on my show and look forward to having an interview with you. Thank you very much for the music … I really appreciate your skill and phrasings. I hope this CD gets played a lot there, here and all over. I'm listening to the CD as I write and 'Automotive' sounds hot! My best to you,
Grey Sheppard
KWMR West Marin Community Radio
Point Reyes, California
*
Hi Tom, just got the copies of your lastest CD and I think it is awesome! Your playing is inspiring and your guitar tones are sweet. I dig the whole bluesy Steely Dan vibe plus all the great players and well written tunes make it one of my favorites. I have been driving around all day cranking it up.
Good luck with all of your music …
Vinny Roth
Guitar Player & Recording Artist
Centreville, Virginia
*
TOM … Don't really know how to verbalize it … DAMN!!!! DAMN!!! GOOD!!! I really love the tone you were able to capture and your playing style is, well … INCREDIBLE!! The mix is perfect, Rick did a wonderful job on the production … Like I said DAMN!!! It seems that all the stars were in perfect alignment for you on this one! Great job! Really love the CD …
Desmond C. 'DC' Ladner
President / Ladner Engineering Group
Bay St. Louis, Mississippi
*
[GERMAN] Hört sich beeindruckend an, ganz natürlich. Genau so, als würde die Band in einem Raum zusammensitzen und miteinander spielen…
more …
PNP
CD Review (luk)
*
[GERMAN] Von Frank Zappa gibt es ja die nette Geschichte, dass er Musikern, die für seine Band vorspielen wollten, schon mal Noten vorlegte, die für Normalsterbliche unspielbar waren – nur um sich einen Spaß aus ihrem Scheitern zu machen. Davon abgesehen, dass Tom Riepl gitarrentechnisch alles andere als ein Normalsterblicher ist und er wahrscheinlich auch Zappas verrückteste Spinnereien hinbekommen hätte, scheint er dessen Methode noch perfektioniert zu haben.
more …
Straubinger Tagblatt
CD Review (Rainer Sobek)
*
[GERMAN] Den bayerischen Gitarristen Riepl hat es nach Mobile, Alabama und L. A. gezogen, wo er mit großer Besetzung und prominenten Gästen sein neues Album produziert hat…
more …
Gitarre & Bass
CD Review (ju)
*
[GERMAN] Nicht nur wegen "Texas Rain" ist PLAY> Toms bisher überzeugendstes Album geworden. Dass begnadete Musiker wie Lee Ritenour, Huey Lewis und Rick Hirsch einen deutschen Gitarristen so unterstützen, gab es in dieser Form bisher noch nicht. Sie wissen schon warum.
Wolfgang Kehle
Gitarre & Bass
Stringbound Special PLAY>
*
It's so good, man. I can't tell you how good it is. Lots of soul, great feel, man I can go on.
Bruce Williamson
Bass Player
Portland, Oregon
*
P

 

L

 

A 

Y

 

>
An album by Blues/Jazz/Rock guitarist Tom Riepl
P
L
A
Y
ers:
Drums: Pete Wehner
Vocals: Jeff Fidler
Slide Guitar: Rick Hirsch
Sarod: Oliver Rajamani
Saxophone: Check Schwartz
Saxophone: Jeff Lynn
Saxophone & Trumpet: Larry Carter
Trumpet: Chip Herrington
Trumpet: Lee Thornburg (Tower Of Power, Huey Lewis, Tom Petty, Supertramp…)
Saxophone: Lon Price (Al Jarreau, Rod Stewart, John Mayall, Joe Walsh, Elton John…)
Keyboards: Red Young (Eric Burdon, Linda Ronstadt, Noel Redding, Joan Armatrading…)
Drums: Brannen Temple (Sheena Easton, Robben Ford, Chaka Khan, Eric Johnson…)
Bass: Quintin Berry (Percy Sledge, The Tams, Jaco Pastorius…)
Bass: Danny Infante (Bo Diddley, Stan Getz, The Four Tops…)
Special Guest appearances by
* Lauren Turner *
(American Idol finalist)
* Lee Ritenour *
(Guitar legend & Grammy award winner)
* Huey Lewis *
(Multi-platinum recording artist, Grammy award winner & Academy award nominee)
Produced by
* Rick Hirsch *
(Multi-platinum recording artist with Wet Willie, Gregg Allman Band, Joan Armatrading, Bonnie Raitt and many more…)
© In Sync Music, P.O. Box 691851, Los Angeles, CA 90069